Konami has officially renamed its famous football franchise – Pro Evolution Soccer (PSE)– at eFootball. The company is also going further and adopting a new strategy to gain the upper hand over its biggest rival by going completely digital and free-to-play. on all platforms.
Renaming isn't the only thing that is part of the major overhaul of the PES franchise. Konami has practically rebuilt the game. The developer also ditched its Fox engine for a custom engine based on Unreal engine 4. The same engine will power the game on all platforms including mobiles, PCs and consoles.
The new engine has also allowed Konami to add a new motion matching animation feature to the game. According to the developer, this will allow them to put out four times the animation compared to previous versions of the game.
The developer is planning a fall release for the game. It will be available on PlayStation 5, PlayStation 4, Xbox Series X | S, Xbox One, Windows 10, and Steam. Android and iOS versions will follow soon. According to an IGN report, Konami has not said anything about the launch of the mobile version.
"eFootball aims to take a 'platform' approach with regular updates – there will no longer be paid annual versions of eFootball, but the platform will receive free annual updates for new seasons." eFootball series producer Seitaro Kimura told IGN.
eFootball will also offer intergenerational play in addition to cross-platform support. Both Android and iOS versions will support controllers and will be required for cross-platform matches.
Konami has also abandoned the game's roadmap. The game will feature local matches featuring FC Barcelona, Juventus, FC Bayern, Manchester United, and other teams and intergenerational support during the launch.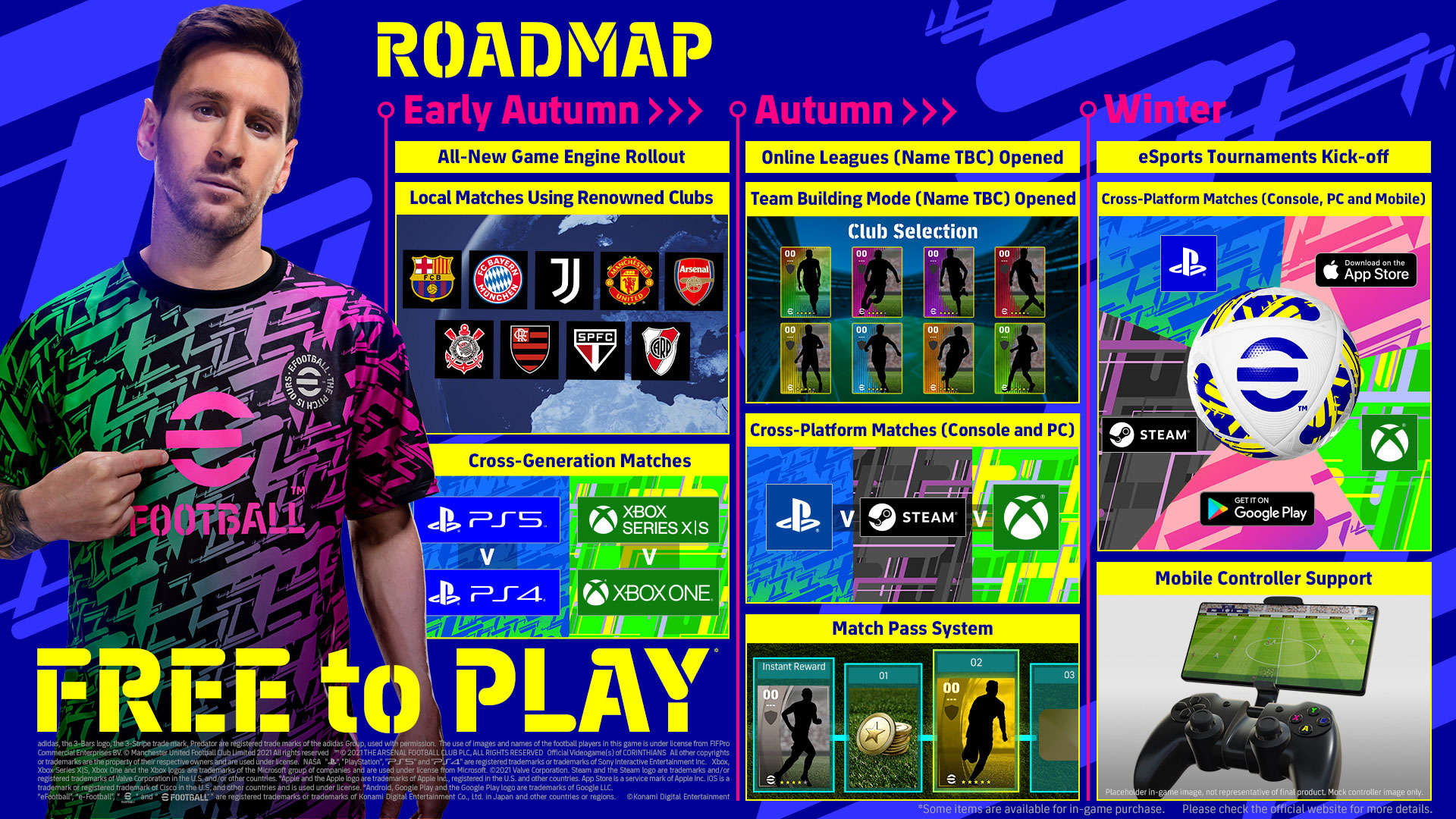 It will then be followed by Online leagues, Team building mode, match pass system and cross-platform matches between PC and consoles.
In the final phase, the game will offer full cross-platform support across all platforms, including support for mobile, tournament eSport, and mobile controller.